These are some results of our field study about the walks of our dogs. It explains how some behaviours can affect the dog's pulse and reveal some observations we came across during this study.
The study compared walks on a 1.5m leash, a 5m leash and an unleashed walk. The dog's pulse was recorded during all the sessions.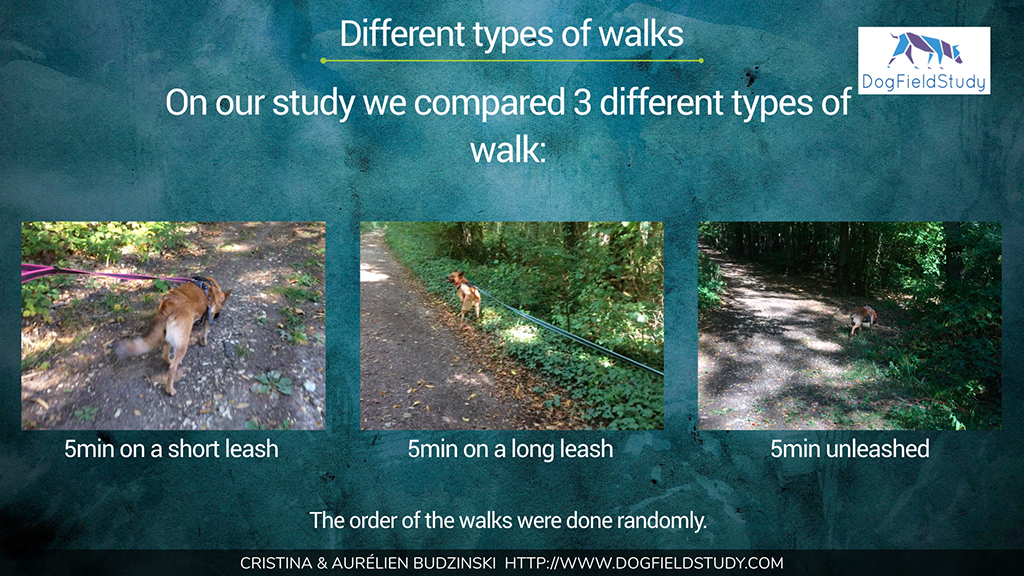 61 dogs participated. There was great diversity (different age, size, sexe, temperament, type of life, ...)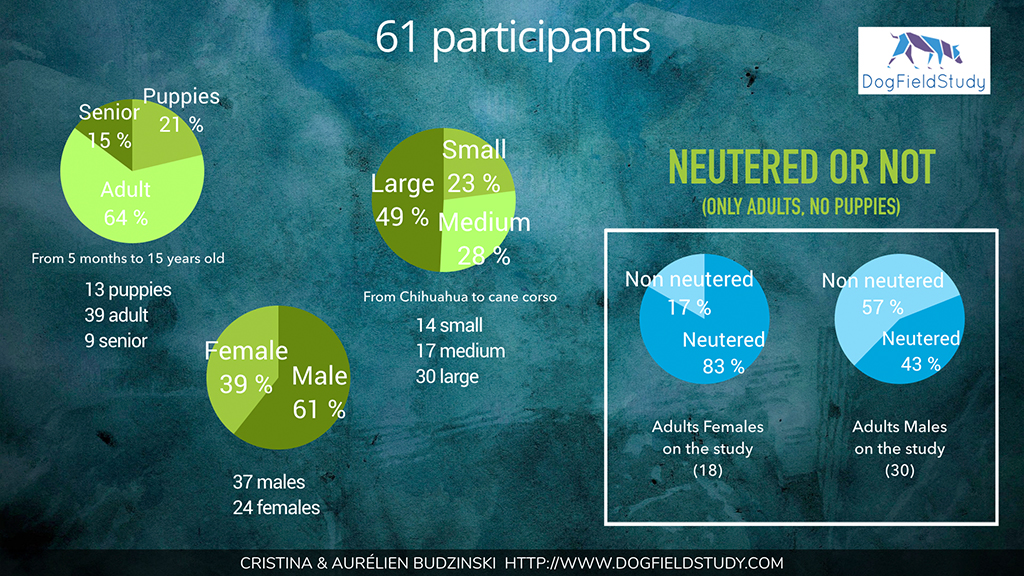 One of the main observation of this study was that with a longer leash, the dogs spend almost 2.5 times more time sniffing than on a short leash (1.5m).
The results were the same :
between 2 and 3 time more on a longer leash than on a short leash
whether the dog was walked everyday or almost never
for all types of dogs (age, size, sex)
and even for dogs who don't pull on the leash at all.
Effect of sniffing on the pulse :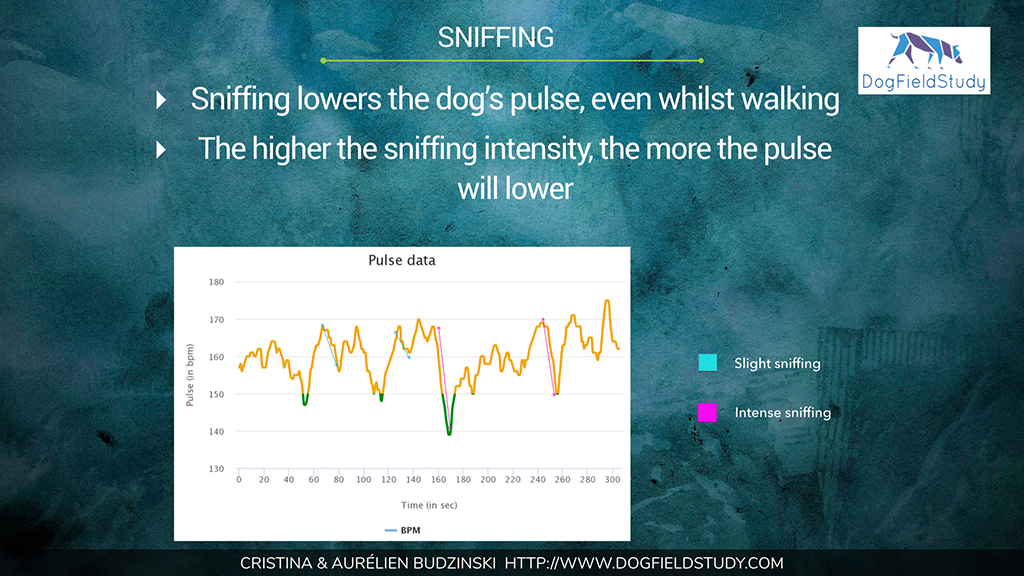 Effect of shaking it off on the pulse :
If you want to discover more behaviours and learn more about this study, you can invite us for a seminar.